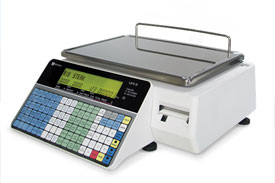 Has your scale been tagged by the County? Looking for a new scale system?
Whatever your weighing requirements are, Universal Scale Service can help. We specialize in prompt, professional and personal on-site sales and service. For over 25 years Universal Scale has been providing componenet level circuit board repair for weighing instruments and printers, and is now expanding our capabilities to service and repair your scale on-site! If on-site repair is not reasonable, we have a PCB repair facility with factory trained technicians to expedite your repair. We also offer equipment and loaner scales if needed.
We specialize in the sales and service of industrial weighing equipment.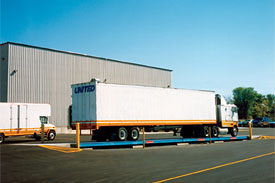 Field Service is provided by Tom Cruz: 707-694-4508.
Tom has extensive experience in the scale industry, having worked at NCI, Electroscale, WTX, and as service manager at both Flex-Weigh Corp. and Virtual Measurements. He also speaks fluent Spanish.
Repair Service Center management is provided by Mike Tinney: 707-829-8482.
Mike also worked at NCI, Electroscale, WC Dillon, WTX and as subcontract circuit board repair for Flex-Weigh Corp.. He founded Universal Scale Service in 1991 to provide customers with an alternative source from the factory, where they could get quality repairs, fast turn-around and affordable pricing.
We are at your service with quality repairs, competitive pricing and unbeatable turn-around time…1, 2 or 3 days on PCBs.
All our repairs are backed by a 120-day guarantee.
We offer a 10% discount when 3 – 9 items are in the same repair order and a 15% discount when there are 10 or more items.
If you have any questions, please feel free to call us anytime at (707) 829-8482 or (800) 578-7948.
Free inspection if no problem found.
Free estimates.
Free inspection if item is unrepairable.
Free UPS ground shipping of orders exceeding $300.00. (Continental United States)
Providing excellent service since 1991!
Please see our flat rate repair list.
Parts Orders
We carry or procure replacement parts and accessories for many makes and models of scales and printers. Please call us with your specific needs. All used equipment comes with a 30 day warranty!
Repair Service
Return authorization is not required for returning items for repair. Please call however for any item not on our repair list. See our FLAT RATE REPAIR LIST page for more details.
Returns
Universal Scale Service warranties all repairs 120 days. There is no need to contact us for repair returns.